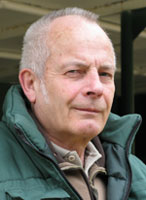 Club Chairman Geof Hermsen
Christchurch Gun Club is a welcoming, warm and friendly club. It was established in 1902 and moved to its present site in 1968. With over 500 members of all ages, the club caters for many shooting disciplines including fullbore, military and sporting rifle, black powder and clay pigeon shooting. We also have an airgun gallery and a woodland range and members regularly shoot on NRA and military ranges at distances of between 100- 1200 yards.

We welcome all new members and especially families, who benefit from a discounted rate. Tuition and support is available to everyone. Safety is priority at our club. We believe safe shooting is fun shooting.